Junior Program in Vancouver 2024
Learn English in the city of adventure, Vancouver! Surrounded by mountains and the Pacific Ocean which provide breathtaking scenery and attract thrillseekers from all around the world, Vancouver is the place to be for endless fun.
Located in downtown Vancouver, our school is a short walk from the city's renowned shopping destination, Robson Street. Being in the most popular part of the city means you don't have to go far for anything: the Skytrain, bus stops and the famous Stanley Park are all close at hand, as are hundreds of shops, restaurants and everything else you find in a major city. What more could a student ask for?
This specialized program is designed for vacationers aged 16 to 21 years old. It consists of enrolling in either a standard or intensive language program that runs throughout the morning hours. Students then spend their afternoons and evenings participating in various cultural activities within the Vancouver area.
All activities in the Junior learning program are supervised by Group leaders who have been specially trained by GEOS Languages Plus. They are typically between the ages of 21 and 30 years old, and come from many different places.
GEOS Languages Plus vancouver prioritizes youth learning and education. GEOS vancouver offers the immersive experience of Canadian Homestay. They will receive breakfast, dinner and a packed lunch on a daily basis. It's a great program that combines language and cultural learning, along with lots of fun activities!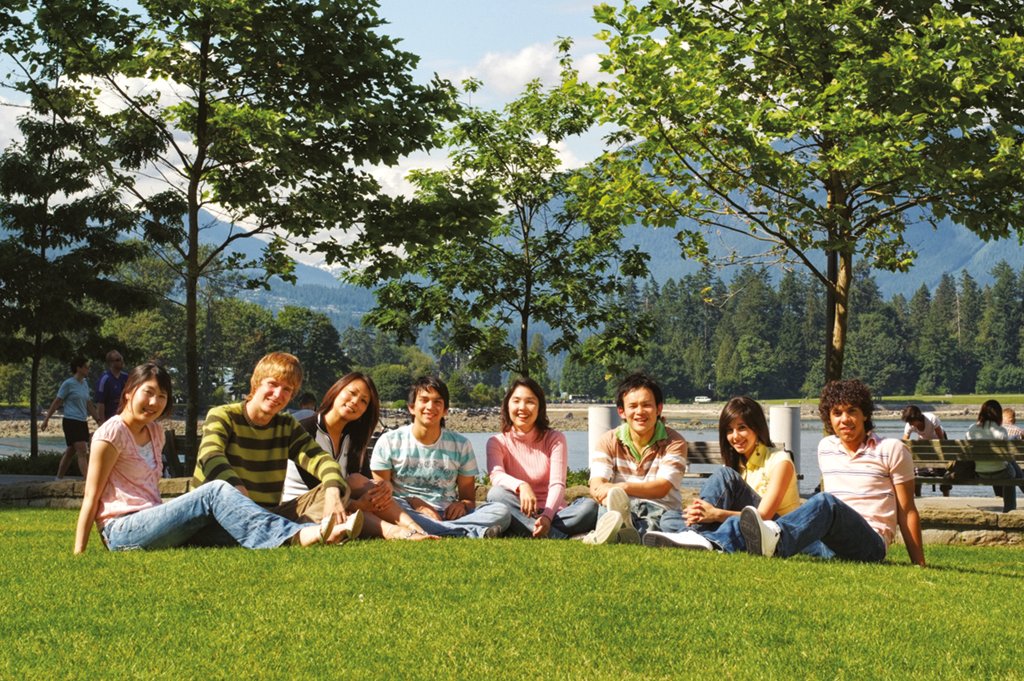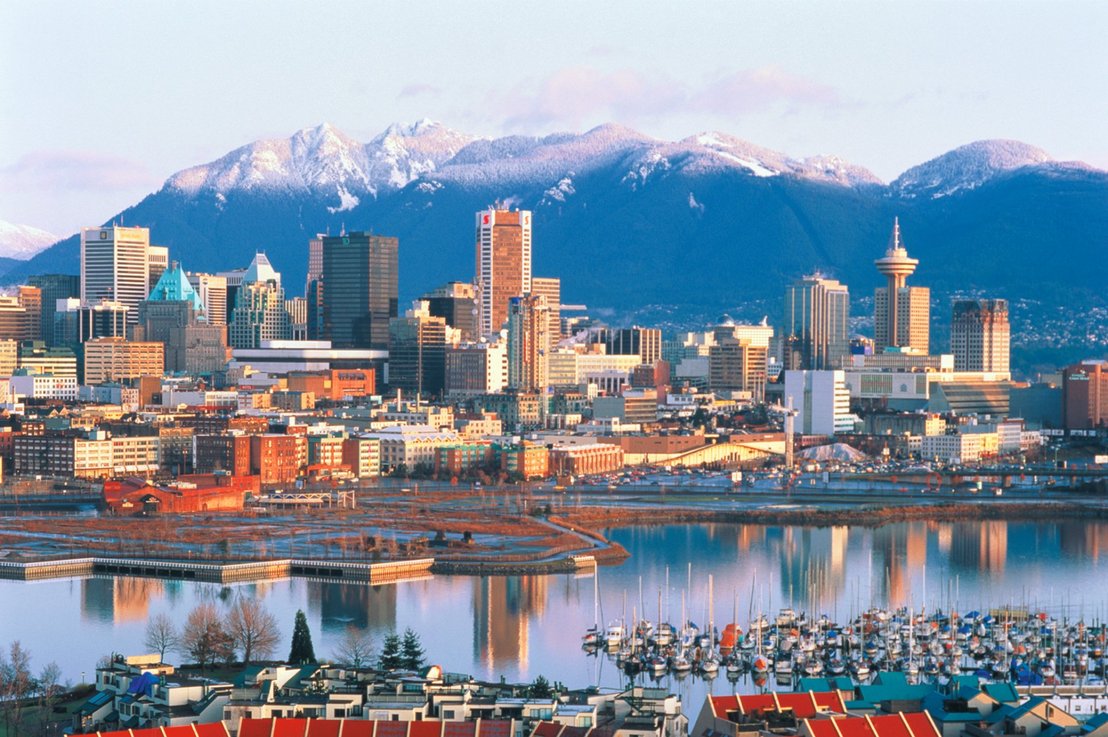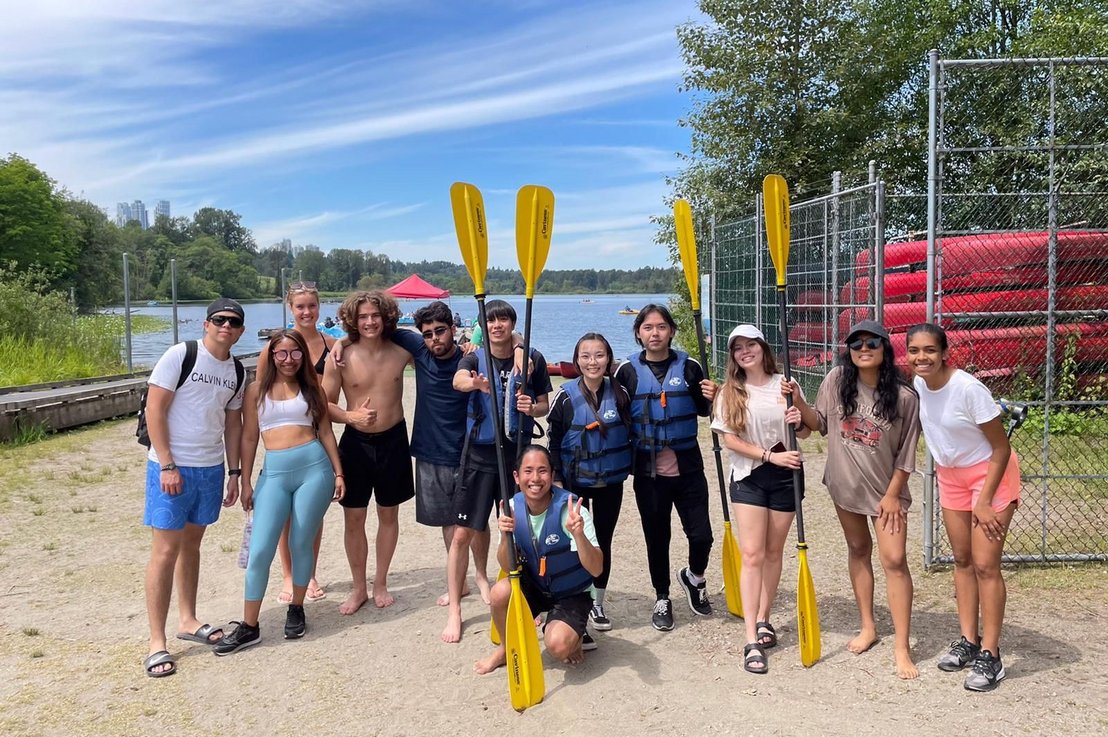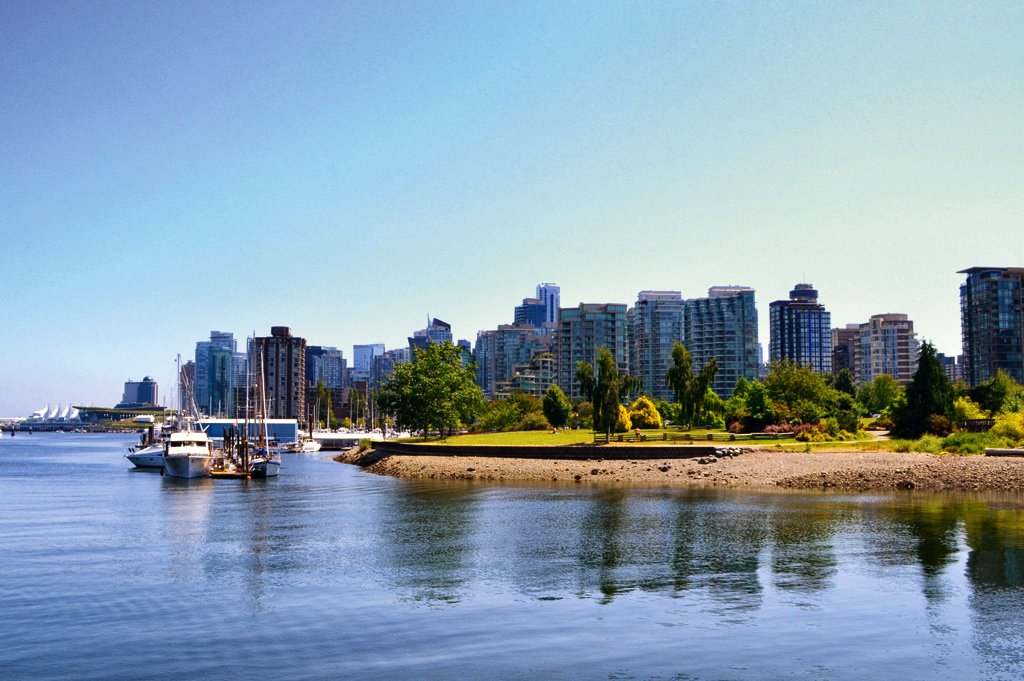 English Courses and Accommodation
U20 Courses in Vancouver
Our English school in Vancouver offers both standard and intensive English courses. Classes take place Monday to Friday in both mornings and afternoons. You can choose between 4 (Standard Course) and 6 lessons (Intensive Course) per day, during which students are encouraged and given the support needed to express themselves confidently and communicate freely in English. We try to imbue students with the idea that mistakes are nothing to be ashamed of, and are an essential part of the learning process. Therefore, students are encouraged to take part in discussions and to remember: Practice makes perfect!
Our English lessons are taught by dedicated and motivated teachers with plenty of enthusiasm for teaching English to teenagers. They structure their classes based around developing grammar, reading, writing, listening, vocabulary and most importantly, conversation. We believe constant practice in speaking a language leads to confidence and increased fluency, as well as helping to commit new information to memory. The lessons include practice through communicative tasks, project work and intercultural activities, according to the needs of individuals and groups. All classes develop and extend knowledge of grammar and vocabulary and improve communicative skills.
Lessons per week: 20 (15 hours)
Group size: max 14 students
Course subject:
Integrated Skills - Mixed Skill Development to build general language ability.
Active Listening - This extra Listening and Speaking class is the GEOS Advantage!
Lessons per week: 30 (22.5 hours)
Group size: max 14 students
Course subject:
Integrated Skills - Mixed Skill Development to build general language ability.
Active Listening - This extra Listening and Speaking class is the GEOS Advantage!
Elective Class - Practice your choice of language skill - writing, reading and more!
At Sprachcaffe we know that having comfortable and relaxing accommodation plays a fundamental role in your enjoyment, and therefore your success in class suring your stay. For this reason we offer homestay accommodation and our very own residence. Students can enjoy home-away-from-home comfort with our host families or get to know each other and practise English together in our residence!
Our host families are carefully chosen and many have been welcoming students into their homes and their cultures for years. Students get to experience the English language in its natural environment and are encouraged to experiment with their new English skills while enjoying the unique Canadian lifestyle.
Rooms: Single & Double
Board: Half or Full Board with packed lunch
Distance: Within 70 min. by public transport
Living under one roof with other students creates a community feel and a dorm-like atmosphere which you are sure to love! Make friends from all over the world and spend unforgettable memories together. There is a basic but fully-equipped kitchen available.
Rooms: Single & Double
Board: Self-catering
Distance: Walking Distance or max. 30min by public transport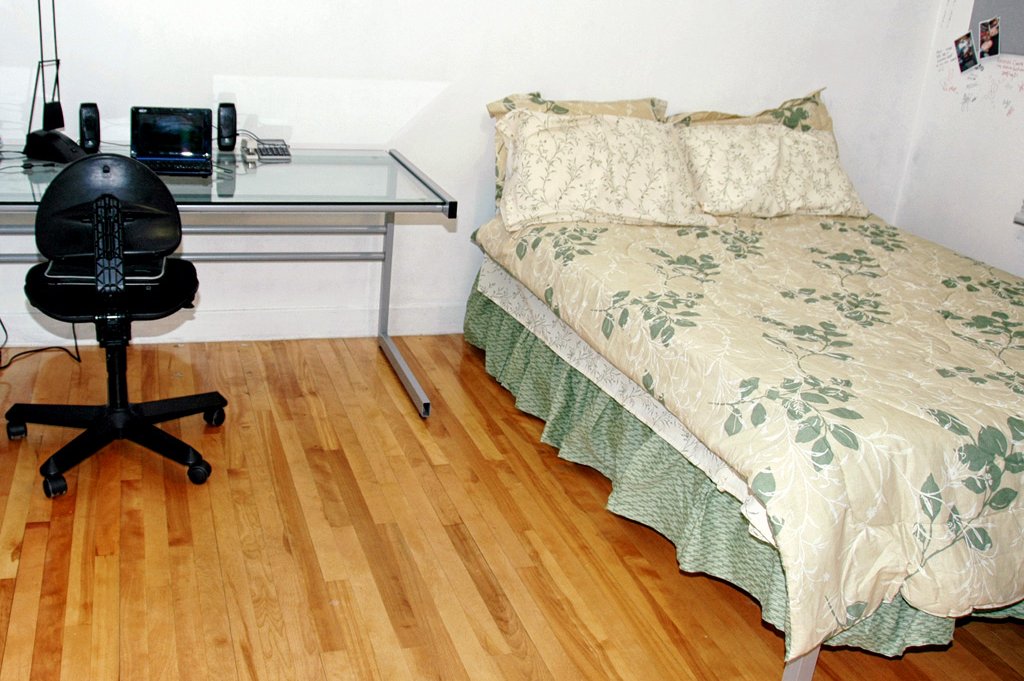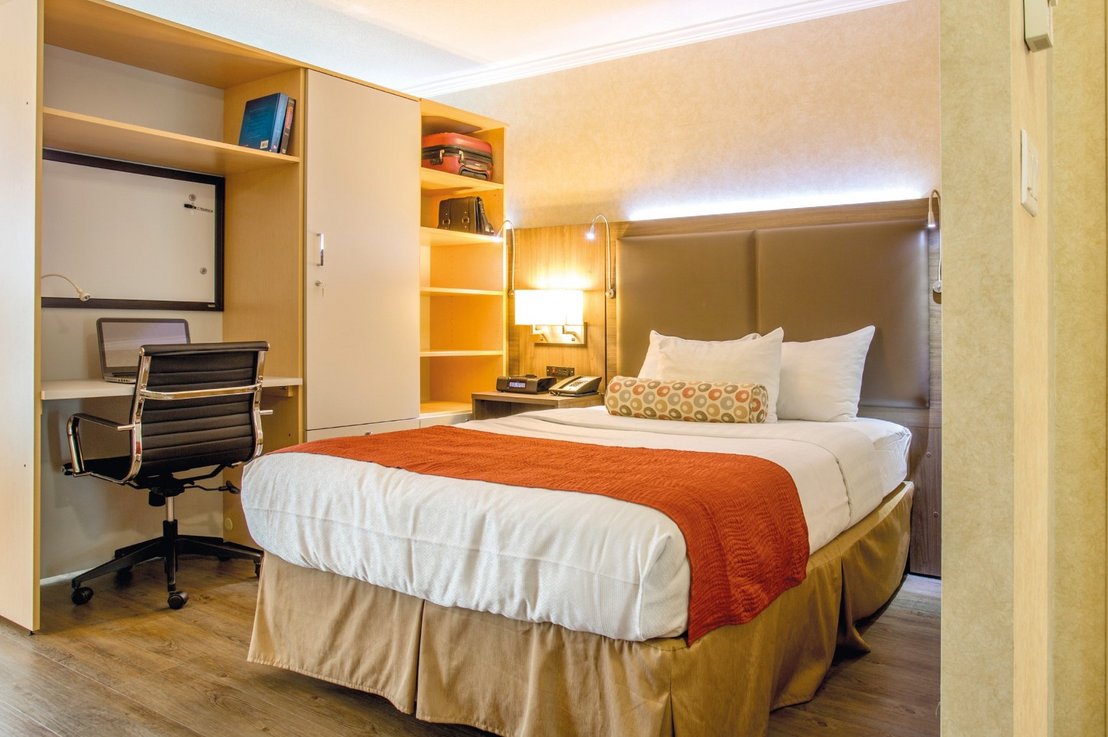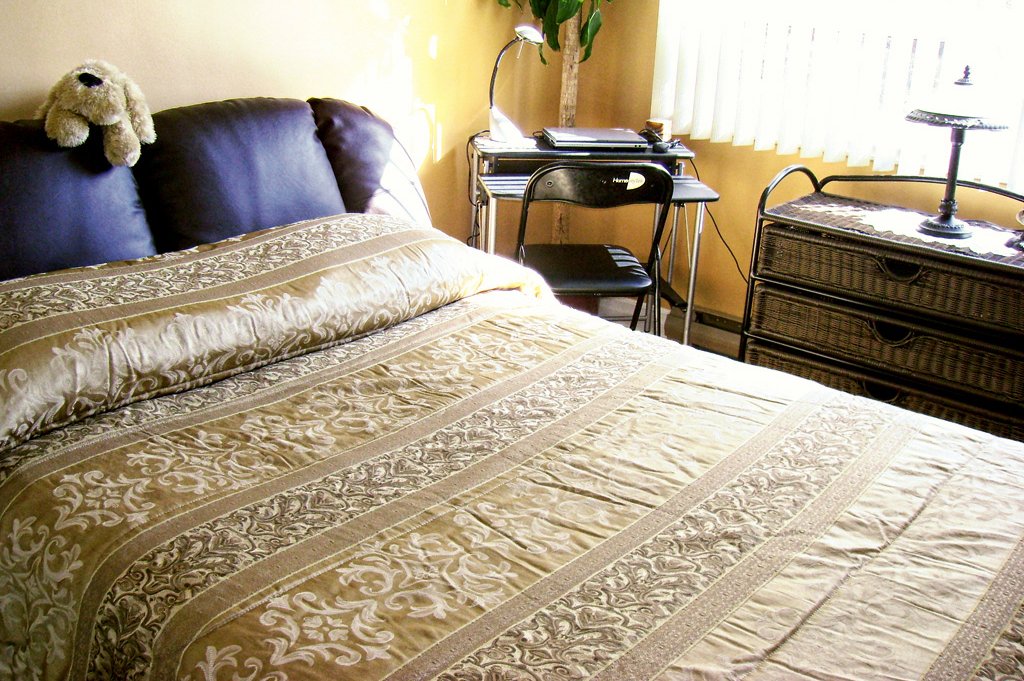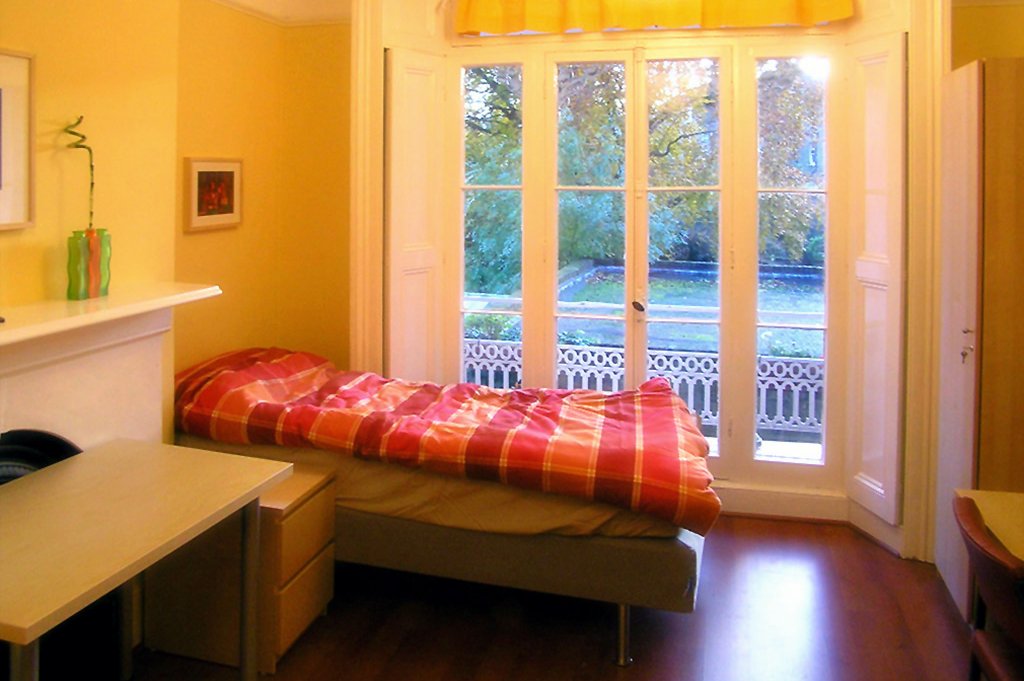 Vancouver is known for its location between mountains and sea, which attract visitors and new residents, creating a city that is highly influenced by its magnificent surroundings. Whether you're a nature lover or a shopaholic, an accomplished skier or a culture vulture, Vancouver really has got the best of both worlds! Located on the sea and only 30 minutes from the North Shore Mountains, it's no exaggeration when people say you can hit the slopes in the morning and be back in Vancouver, relaxing on a sandy beach in the afternoon!
To top your trip off, we organize our very own activity program for you and your fellow students while you're here. The mix of activities means you'll have plenty of fun and relaxation after classes, as well as diverse opportunities to practise your new English skills in a range of situations.
When your lessons are over for the day, don't forget to check out the activities scheduled: whether visiting the sights of your host country, watching a movie or enjoying a party - you are always practising your language skills.
Discover the ultimate summer adventure at our Vancouver Summer camp! Explore majestic mountains, sparkling waters, and iconic landmarks while making lifelong friendships. Join us now for an unforgettable summer experience in Vancouver! Learn More»
Stanley Park - over 1000 acres of seaside walks and beautiful views. Perfect for a bike ride.
Rogers Arena - home to the Vancouver Canucks, one of the best ice hockey teams in North America. Go and watch a fantastic game.
Vancouver Aquarium - Visit the amazing Aquarium and explore thousands of incredible ocean species
Playland Amusement Park - Wanna go for a roller coaster ride? This is the perfect place to go!
Lynn Canyon Hike - Visit the Suspension Bridge and enjoy the beautiful nature
Trip to Whistler - Explore all the out door activity possibilities in Whistler
Trip to Victoria - Take advantage of the diverse historical, architectural and multicultural makeup that comes from being the oldest city in the Pacific Northwest.
Vancouver Lookout - Enjoy a 360° view
We show you around and introduce you to other students
Challenge yourself in our sport contest
Check out the best sights in Vancouver
Find out how Vancouver looks like from the sea
Make new friends from all over the world
After a day of learning you can relax with a good movie
Dress up and make the best memories
Challenge your frinds in a game of bowling
See more of the surrounding and nature of canada
­Our cost effective English courses in Vancouver offer students from all over the world the opportunity to learn a lifelong language skill while experiencing the unique Canadian culture. Vancouver is synonymous with awe-inspiring scenery, a rich culture and world class attractions. Our school in Vancouver is one of our most popular schools in Canada and you can rest assured that you'll get value for money in such an inspiring city with effective English lessons taught by experienced and motivated teachers!
Choose a standard or intensive course and then select the accommodation option best suited to you.
language course
placement test
accommodation
transfer from/to airport
leisure program
professional supervision
Geos Teamers
GEOS' school in Vancouver take caring for our young students very seriously. We carefully select our teamers who guide and watch over their students.
Our trained and friendly teamers offer students in their care individual attention as each teamer is responsible for a maximum of 15 students. Teamers are 21 years old or older, have excellent English-speaking skills and are trained in areas like supervision, entertainment, problem-solving, First Aid and teamwork.
We choose our teamers not only for their experience and qualifications, but also their personality, creativity, initiative and sense of responsibility. Prior to the start of the U20 program all teamers go through training seminars held over 2-4 days. The candidates are continuously observed throughout the seminar and later in their practical work in the school.
Know your teamers
T-Shirts: Our teamers always wear Sprachcaffe Teamer t-shirts and are therefore easily recognisable.
Dealing with Problems: The teamers are responsible for their students' well-being. They seek to deal with all problems or questions quickly and efficiently.
Language: Although most of our teamers are not native English speakers, they speak English at all times, both with students and with each other. This helps to promote the use of the language among students and to improve our students' English speaking skills. As our teamers come from many different countries, however, most students will be able to find at least one teamer that can speak his/her language in an emergency.
Are you interested, but would like further advice in a personal meeting? We look forward to hearing from you!